Vision:
You could say I'm an expert in type theory and I would say that the learning about type never stops. I love sharing what I know and teaching others.

I especially love working with teams and organizations to help them install this body of knowledge as a language that transforms the team and the organization. I'd love to explore how we might engage.

Here are a few of the areas in which I'm available to work. Personal and Performance Teams and Team Development Professional Type Practitioners on the Interstrength Method Cultural Improvement through Type as a Language Organizational Change Initiatives

Additionally, I am available to train, certify, and coach applications of the Interstrength Method.

I deeply enjoy:
Working with incredibly gifted and caring professionals as co-creators and collaborators
Working with whole organizations, such as Yakima Valley Memorial Hospital installing Temperament Theory, as a basis to improve communication and having that work go on long after we left.
Seeing my work carried on and applied in ways that will have a positive impact on organizations, the people in them and maybe even the world.
InterStrength
linkInterStrength Website
Bio: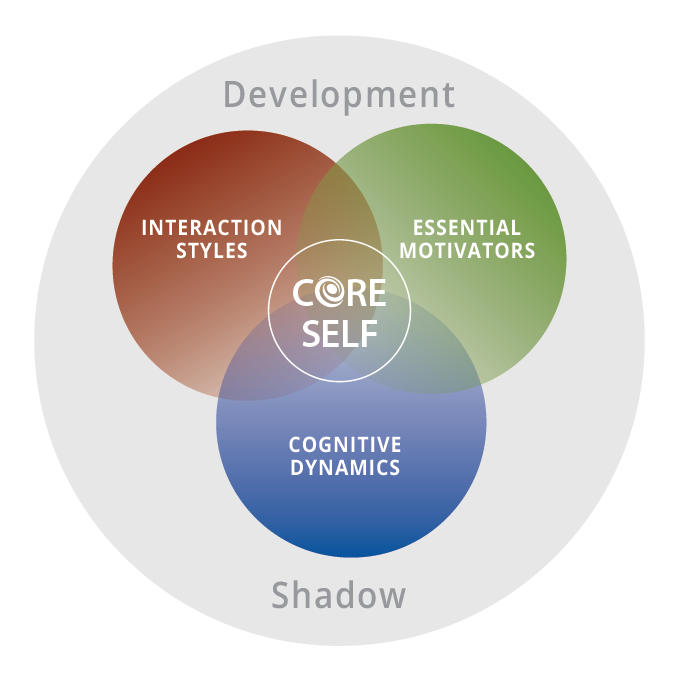 Linda V. Berens, Ph.D. is a human and organizational development practitioner who has been teaching professionals since 1982 as well as helping individuals and teams recognize their strengths, transcend their weaknesses, and work together better.

After founding Interstrength Associates (formerly known as Temperament Research Institute), a corporate consulting and training organization, she turned her attention to developing a more complete and integrated look at individual differences through the Integral framework. She recently created the Linda Berens Institute, which offers a full curriculum for practitioners and personal development coaching as well as consulting services.

Linda is recognized internationally for her theoretical contributions to the field of psychological type and for developing user-friendly training materials for practical application of understanding individual differences. She is the author or co-author of multiple books and training materials. In addition to holding a license as a California Marriage and Family Therapist and a doctorate in psychology, she also holds certification as a Holacracy Facilitator and in Integral Transformative Leadership from Pacific Integral and the LIOS Graduate College at Saybrook University. Linda learned about psychological type in her Masters degree in Counseling and quickly became active in the Association for Psychological Type in 1980.

Linda served as Western Regional President and was on the board of the Western Region between 1980 and 1989. In 2012, She accepted the role of President Elect of the Association for Psychological Type International and currently serves as President. Linda founded Temperament Research Institute or TRI in 1988 to provide a source for solid information about individual differences.

In 2005, TRI was renamed to Interstrength Associates and it was the premier source for research, education, applications and training support for the understanding of individual differences and change facilitation using applications of Temperament Theory, Jung's theory of psychological types and the Berens Interaction Styles Model. Interstrength Associates became internationally recognized as a provider of exceptional Myers-Briggs Type Indicator® Qualifying Programs as well as training in advanced applications of the works of Carl Jung, Isabel Myers, and David Keirsey.

As President of Interstrength Associates, Linda made it her goal to attract training, coaching, and organizational development professionals who are experts in their own fields such as leadership, teams, communication, training, coaching, counseling, and creativity to become faculty for Interstrength Associates and to develop applications of the study of individual differences to those fields.

Licensed in California as a Marriage, Family and Child Therapist (currently inactive status) and an Educational Psychologist, Linda has worked with the theory of personality types since 1975. Over the last 15 years, she conducted extensive qualitative research into the characteristics of the sixteen personality types and the four temperaments. As a result of this research, Linda integrated the work of Carl Jung, David Keirsey and a theory of living systems into a methodology for helping people understand themselves and others, placing herself and her associates on the leading edge of work in this field.

In her most recent work, Linda refined the popular social styles theory to see patterns of interaction styles. This recent addition places her as a leading contributor to the study of individual differences. Linda has conducted thousands of training programs in this theory and its applications to counseling, education, career development and organizational development. She qualified (now called Certified) over 2500 people to purchase the Myers-Briggs Type Indicator® assessment and is frequently called upon to be the consultant's consultant.

Linda has trained and consulted with professionals in a wide range of companies. Linda is the author or co-author of multiple books and training materials, including the groundbreaking web-based self-discovery workshop—Interstrength® Explorer Series.